The Payments sector has experienced significant change over the past several years. Increasing consumer choice and demand, enhanced regulatory oversight, the influx of new entrants, and advances in technology will continue to shape the payments landscape.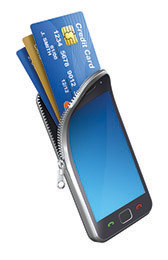 Innovation has been the hallmark of the Payments sector. Automation and product development have been consistent themes while the application of advanced technology has allowed for the introduction of chip and pin, contactless, digital wallets, and mobile payments.

What is the next chapter for Payments? C&D Strategic Consulting will be there with you on this journey. We have extensive experience supporting the Payments sector. Our experience spans across the sector including: Sales, Marketing, Loyalty, Operations, Fraud, Analytics, Collections, Credit Risk Management, Information Technology, Infrastructure, Human Resources, and Finance & Administration.

We have worked with start-up organizations, new entrants, and well-established portfolios. Our commitment to the evolving Payments business has allowed us to develop deep knowledge and experience, as well as a very strong industry network.
We understand that people are your most valuable asset. One of our goals is to ensure that your team is provided with the requisite knowledge and experience to lead your business to success.
In the Payments sector, we have supported:
Acquirers
Card Associations
Consulting Firms
Issuers
Monolines
Retailers
3rd Party Processors